October 14th till 16th we welcome you for the very first edition of a Maastricht based Swing dance festival – Lindy en Maas!

Come and join us in idyllic Maastricht for a weekend full of dancing
What to expect?
2 Parties in some of Maastricht's nicest locations
Live Music from our amazing local bands
Lindy Hop Workshops on 2 Levels by Vassiliki & Alexandros from the Athens Rhythm Hoppers
Solo Jazz Workshops by Vassiliki & Alex
Afro Swing & traditional Mozambican dance by Eugênio Macuvel, Elias and Augusto Manhiça (Gemêos Manhiça / The Manhiça Twins) from Hodi Maputo
Vassiliki Papadopoulou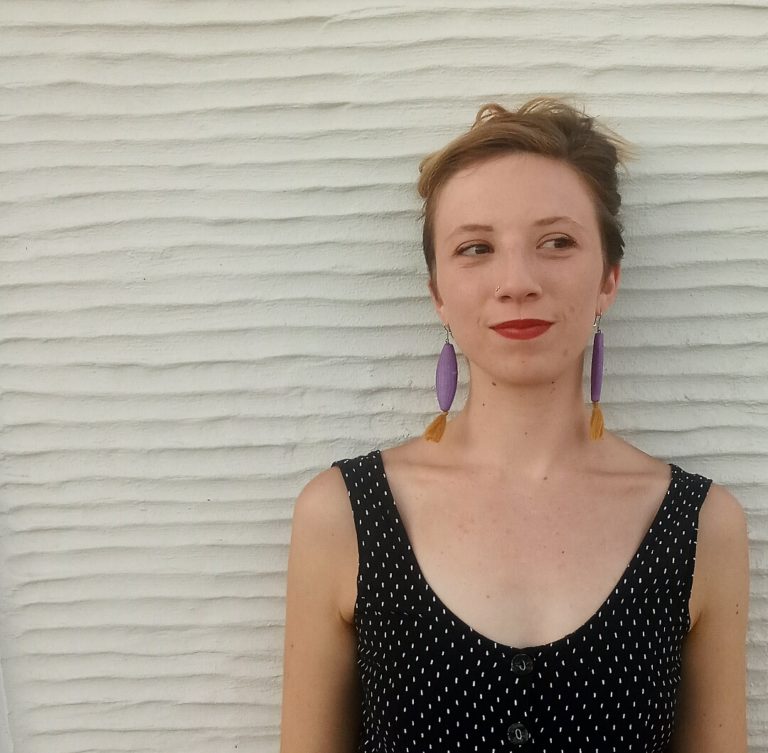 Vasiliki has been involved in classical dance from an early age for 7 years and has experimented with various dance genres such as Contemporary and Latin. In 2013 she first came in contact with Lindy Hop and Authentic Jazz, which enchanted her with their energy and creativity. Since then she has been dancing regularly, having attended seminars in Greece and abroad with great teachers from all over the world. Her Jazz dances exude fun, energy, freedom, are a way of expression for her, a source of inspiration! She is currently located in her hometown, Athens, where she is teaching Lindy Hop & Authentic Jazz as a member of Rhythm Hoppers' team.

Alexandros Velentzas

Alexandros came into contact from a very young age with the sounds of Rock 'n' Roll and Swing music. At 16 he discovered that his favourite music can be expressed through movement and that's how dance entered his life. Initially he started with Rock 'n' Roll lessons, but shortly afterwards he was introduced to and immediately became addicted to Lindy Hop and Solo Jazz. He attended many classes and seminars in Greece and abroad, from leading teachers of the genre.
His dancing talent, his love for Jazz dances, but also his intensive involvement, inevitably led him soon to teaching. Alexander has been teaching Lindy Hop and Authentic Jazz since 2016, not only locally but also internationally. Since 2018, he has been a member of the Rhythm Hoppers dance and teaching team, and recently created "Dukes of Rhythm", the school's first male performance troupe, which he coordinates and choreographs.
Alexander frequently travels abroad to teach, perform choreography and compete in international festivals, stealing the show and receiving numerous awards. He never stops training and developing his dance, trying different genres. He stands out for the rhythmicity and quality of his movement and his energetic dances at social parties, where you will find him dancing till he drops!

Eugênio Macuvel from Hodi Maputo
Eugenio is the chief choreographer and artistic director of Hodi Maputo Afro Swing as well as one of its founding members. Since the organisation was founded in 2014 he has trained dancers and created choreographies with up to 50 dancers on stage. His choreographies have been performed by Hodi's dancers in different parts of the world, e.g. South Africa, Sweden, Germany, China and Brazil.
Elias and Augusto Manhiça from Hodi Maputo (Gemêos Manhiça / The Manhiça Twins)
The two brothers are among the founding members of Hodi Maputo Afro Swing. They have been singing, playing instruments, composing and dancing since they were children. Augusto is the musical director of the organisation and Elias is the president. They are also the founders of Banda Hodi, a band with rising popularity in Mozambique playing a fusion of modern and traditional music.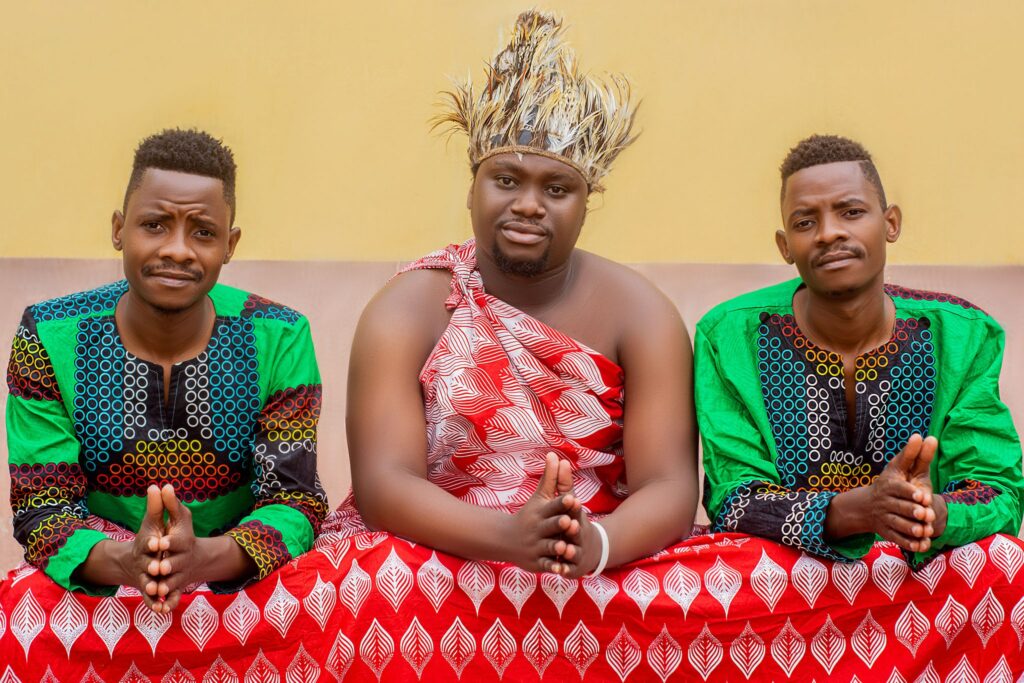 Hodi Maputo Afro Swing
Founded 2014, Hodi Maputo Afro Swing is a non-profit cultural association of about 30 professional dancers and musicians who work for the preservation, research and dissemination of Mozambican traditional dance, music and traditional instruments as well as African American Swing Dances. Hodi artists have participated in major international dance
festivals in China, Macau, Sweden, Belgium, South Africa, Brazil and the USA. They have also participated, performed and taught at international Lindy Hop festivals and events, such as Herrang Dance Camp (Sweden), Mother City Hop (South Africa) and Frankie 100 (US).
Every year they host the event Mozambique Afro Swing Exchange where dancers from all over the world come to Mozambique to learn traditional and contemporary Mozambican dances as well as Afro Swing. Their youth programme 'Hodi Afro Swing Kids' supports the next generation of professional dancers by teaching them traditional Mozambican dances and Swing.
Lindy Hop
For this festival we want to try something a little different: As our scenes are very heterogeneous with 'level' being an abstract term when considering courses, workshops and length of dancing.
Instead of choosing a track we would like to have a few introductory dances for all participants on the Friday night party (21:00), wherein the teachers will divide you in 2 groups (those will be called Jeker and Wyck) for which of the classes they think will best suit you. If you cannot make it to the Friday night dance then let us know and we will organise appropriately.
Were you wondering what those strange terms 'Jeker' and 'Wyck' mean?
Wyck is the name of a vibrant part of Maastricht that you'll get to know first when you visit Maastricht by train! The other course is named after the cozy Jeker Quarter. Never been there!? When wandering around Maastricht, you'll find it for sure!
Vernacular Solo Jazz
For these classes, you should be familiar with the steps of the Shim Sham. This is an open level, so if you have more experience than the Shim Sham, our teachers will definitely find ways to challenge you!

Traditional Mozambican dance and Afro Swing
Experience the traditional Mozambican dance and Afro Swing. Lindy Hop and other Swing dances are deeply rooted in African traditional rhythms and dances, some of which are hundreds of years old.
This level is open, you are even welcome if you have no prior dance experience. Eugenio, Elias and Augusto are wonderful teachers which can accommodate to the group's needs.
During classes with Eugenio, Elias and Augusto from Hodi Maputo, you will learn about Mozambican traditional dance, Afro Swing and how they relate to African American Swing dances. Don't miss their energetic, fun and engaging classes!
We're happy to welcome Eugenio, Elias and Augusto for a third time in Maastricht after great & super successful workshops in both 2019 and 2021 – this time during Lindy en Maas!
Early Bird prices until 15th September
| | |
| --- | --- |
| Full pass (3h Solo, 3h Hodi, 3h Lindy) | 140 € |
| Hodi + Solo (6h Hodi, 3h Solo) | 140 € |
| Lindy + Solo (3h Lindy, 3h Solo) | 110 € |
| Lindy + Hodi (3h Lindy, 3h Hodi) | 110 € |
| Hodi only (6h) | 110 € |
| Lindy only (3h) | 65 € |
| Solo only (3h) | 65 € |
| Party pass | 25 € |
Regular prices from 15th September
| | |
| --- | --- |
| Full pass (3h Solo, 3h Hodi, 3h Lindy) | 160 € |
| Hodi + Solo (6h Hodi, 3h Solo) | 160 € |
| Lindy + Solo (3h Lindy, 3h Solo) | 125 € |
| Lindy + Hodi (3h Lindy, 3h Hodi) | 125 € |
| Hodi only (6h) | 125 € |
| Lindy only (3h) | 80 € |
| Solo only (3h) | 80 € |
| Party pass | 35 € |
Friday
| | |
| --- | --- |
| 20:00 – 01:00 | Friday night party (Tapijn Brasserie) |
| 21:00 – 21:30 | Group allocation |
| 21:30 | Start live music |
Saturday
Fanfarezaal
Sint Servatius
Danscentrum
Bernaards
9:00 – 10:30
Solo with Alex
11:00 – 12:30
Hodi (+Jeker track)
12:30 – 13:30
Lunch
13:30 – 15:00
Hodi (+Wyck track)
Lindy Hop Jeker
15:30 – 17:00
Lindy Hop Wyck
20:00 – 03:00
Saturday night party
(Landbouwbelang)
Sunday
Fanfarezaal
Sint Servatius
Danscentrum
Bernaards
9:30-11:00
Solo with Vassilliki
11:00-12:00
Lunch
12:00-13:30
Hodi (+Jeker track)
Lindy Hop Wyck
14.00-15.30
Hodi (+Wyck track)
Lindy Hop Jeker
Workshop Locations
Fanfarezaal Sint Servatius: Sint Theresiaplein 18, 6213 CG Maastricht
Danscentrum Bernaard's: Brusselsestraat 97, 6211 PD Maastricht
Party Locations
Tapijn Brasserie: Tapijnkazerne 20, 6211 ME Maastricht
Landbouwbelang (LBB): Biesenwal 3, 6211 AH Maastricht
Friday party at Tapijn Brasserie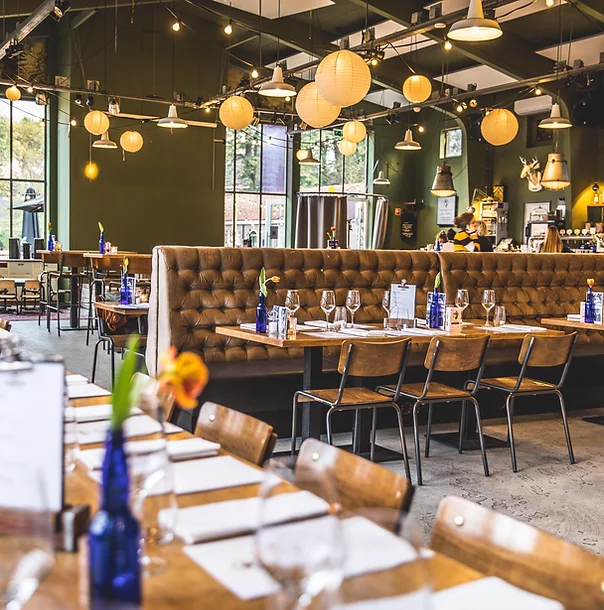 In the beautiful Tapijn Brasserie, with charme of the 1940ies we will have our kick-off party!
Live music will be provided by an ensemble of excellent Maastricht conservatory musicians – they will make you feet dance!
Further, we will have the Lindy group allocation at 21:00 – so be early 🙂
Party will end at 01:00
Saturday party at Landbouwbelang
The Landbouwbelang is considered Maastricht's largest cultural freezone. Many initiatives have their home there, and we are happy to add to the cultural exchange that the Landbouwbelang has been fostering for decades. Check their website to learn about their sustainable, non-commercial approach to building a community.
Live music on Saturday will be brought to you by the wonderful Gumbo Jazzband. Swing Out Maastricht and Gumbo Jazzband share a strong friendship since years, and no swing event in Maastricht would be complete without their feet-stomping music!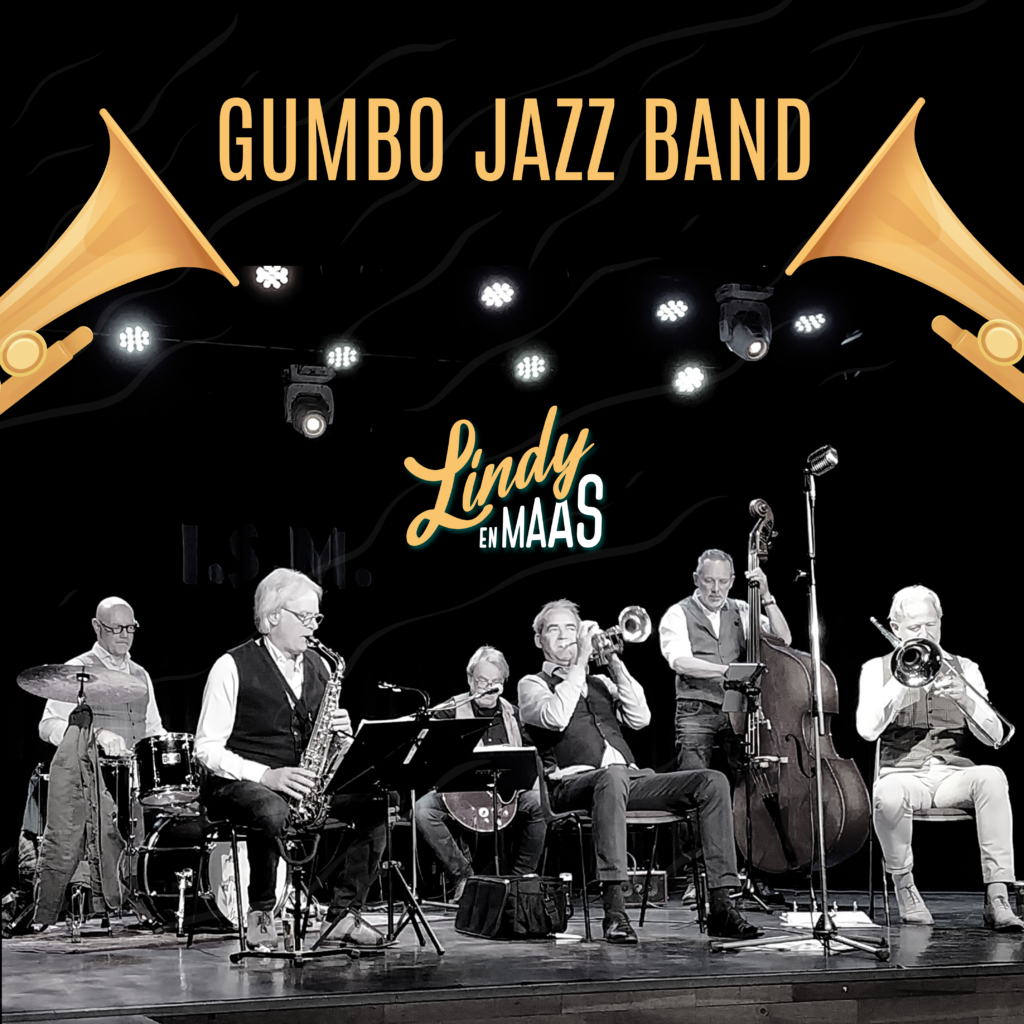 We will make this the highlight of the weekend – the party will go on until 03:00