***
Dear Dancers,
With a heavy heart we have to inform you that we will stop all our activities until further notice.
Due to new government regulations, we can not go further with our current courses & social dances.
We will hit the pause button for now, and have an early Christmas break. We will resume the ongoing courses as soon as we are allowed to – at the earliest in January 2022. This also means that any future courses will start with a delay.
Stay healthy & keep on dancing!
Swing Out Maastricht team
***
In order to make sure everyone's dancing experience is safe, we. have introduced a COVID policy. Please do not hesitate to reach out if you have any questions via email (swingoutmaastricht[at]gmail.com) or Facebook
***
Whether you have participated in our classes before or are totally new to swing dancing, you are very welcome to join us each Wednesday for a practice session at Fanfarezaal Sint Servatius, St. Theresiaplein 18, from 20:00-22:00. The bar will be open and we'll keep the music playing!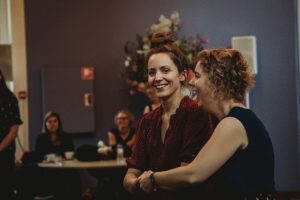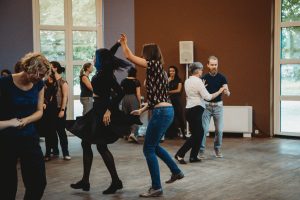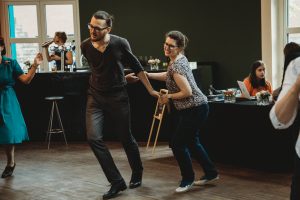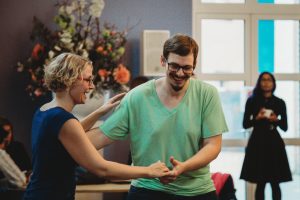 Photos thanks to Heather Brouillette.
What is Lindy Hop?
The Lindy Hop is a partner dance that originated in the 1920's
and 30's in Harlem, New York. The dance is a fusion of many dances but is mainly based on jazz, tap, breakaway and Charleston.
Want to take a peek? Check out these classic videos taken in the famous Savoy ballroom, or some modern-day inspiration from some of our favorite dancers.
Who are we?
We are a group of dancers who love swing dancing! We formed Stichting Swing Out Maastricht so we could introduce the Lindy Hop to Maastricht and share our passion with all of you.